Welcome
We are pleased to be the new owners of Colorful Collars. We have worked with Duane for years and are honored to continue his business. We wish him the best in his retirement.
We are David and Diana Guy and currently own and operate Dog Ink Collars and Pet O Bed. We've been in business for over 20 years together. We are located in the mountains of mid-Maryland, just a mile or so from the Appalachian Trail. Our kids have (mostly) moved out but we have our golden retrievers to keep us company.
You can expect the same excellent quality and service you have received for years. You will still be able to order your favorites as well as our expanded selection of styles and products. We accept all forms of credit cards for your convenience.
Over the next several months we will be updating the colorfulcollars.com website to showcase more of the variety of options available and introduce on-line ordering for your convenience. If you are looking for something specific, please let us know. We will also be adding links to introduce you to our other products available including cat hammocks, toys, Pet-O-Beds, snuggle sacks, and more.
We look forward to serving your needs for years to come.
Please feel free to send us a note on the contact page for our current wholesale price list.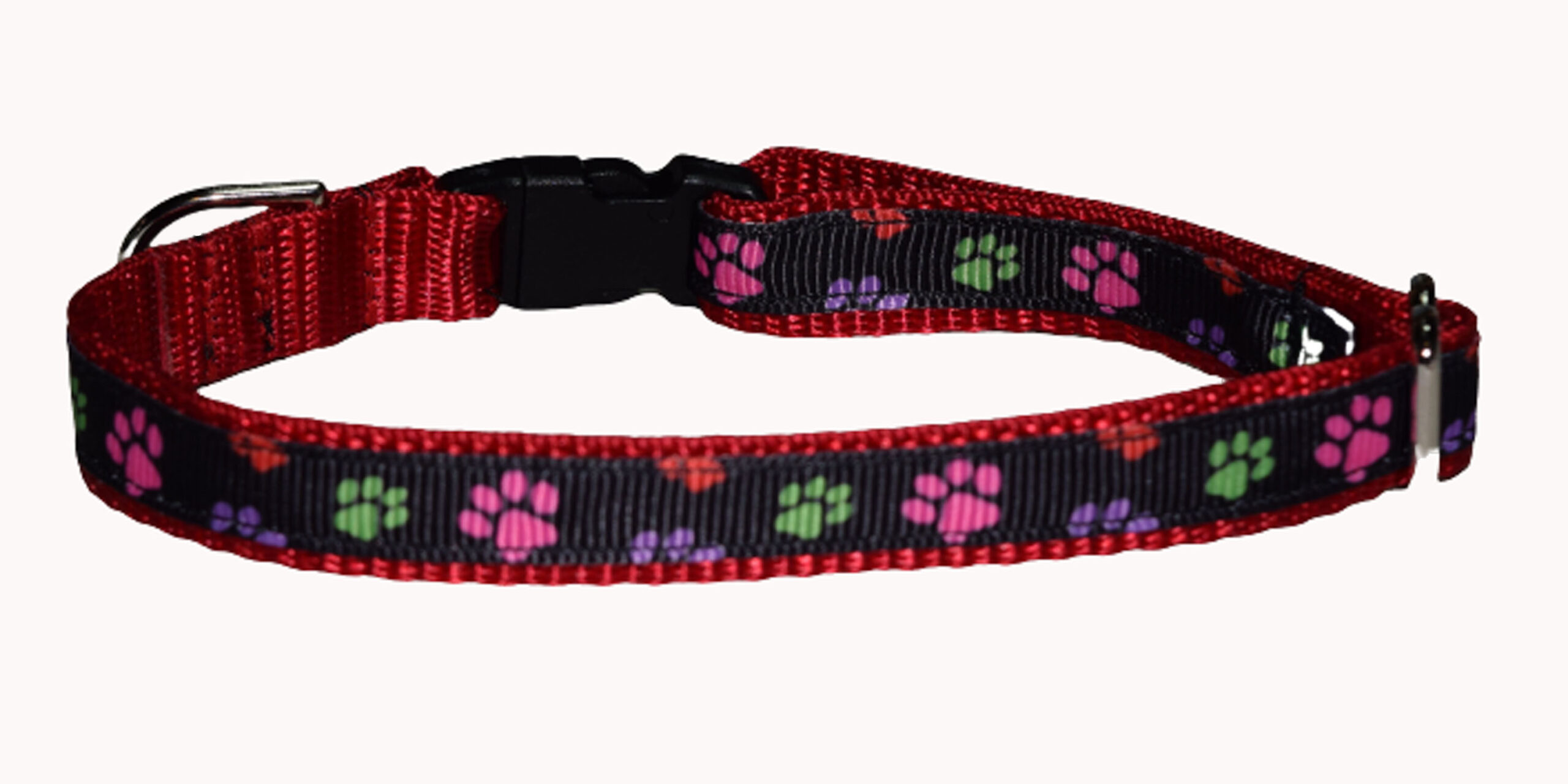 Small Dog and Cat Collars
Small Dog and Cat Collars are 1/2″ wide and 7″ – 11″ in length.

The Dog Collars do not have the bell.
Cat Collars have the bell and are breakaway.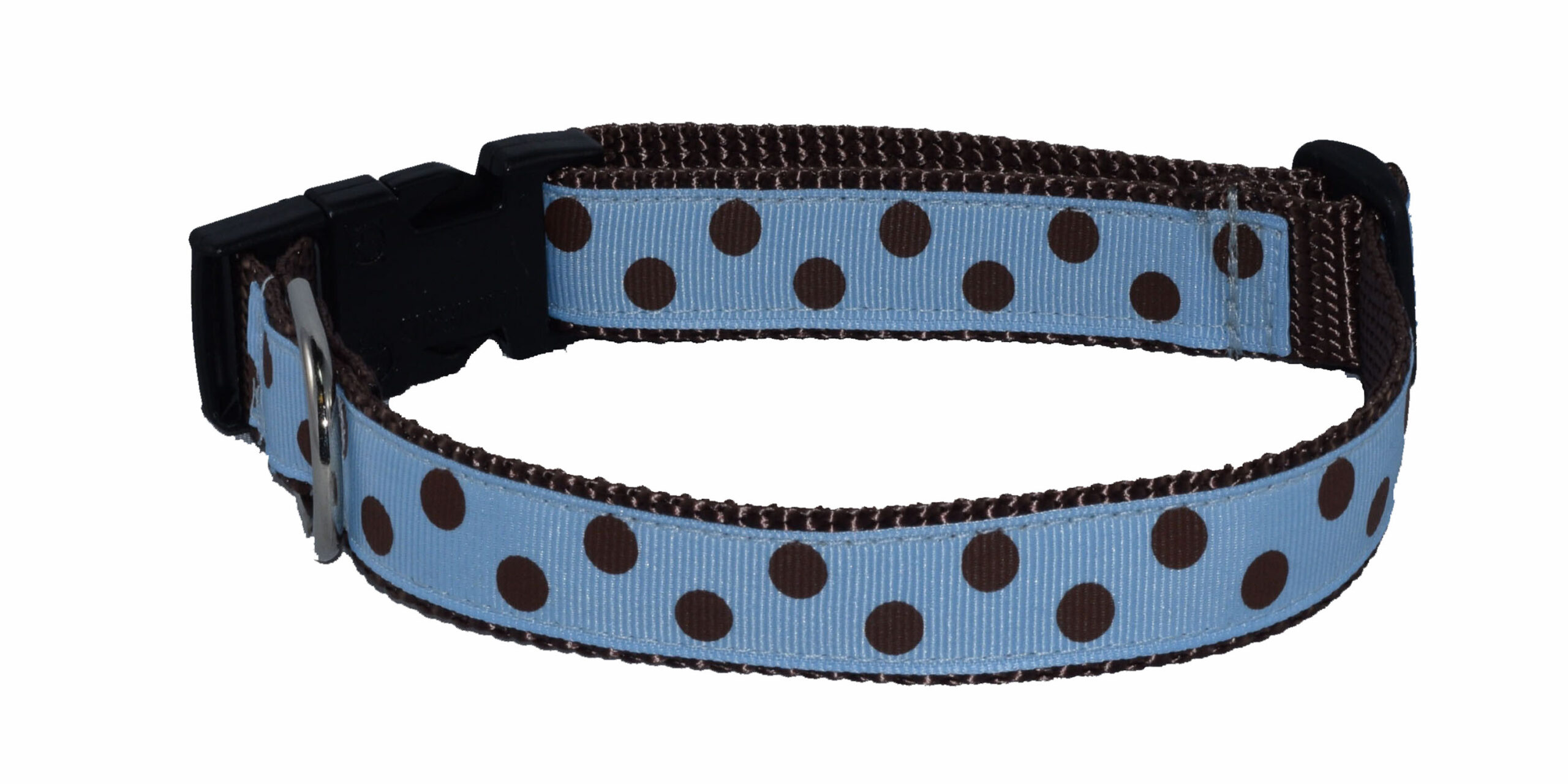 Medium and Medium Plus Collars
Medium Dog Collar is 3/4″ wide and 10″ – 16″ in length.

Medium Plus Dog Collar is 3/4″ wide and 11″ – 19″ in length.

Leashes – Standard length 4′ and 6′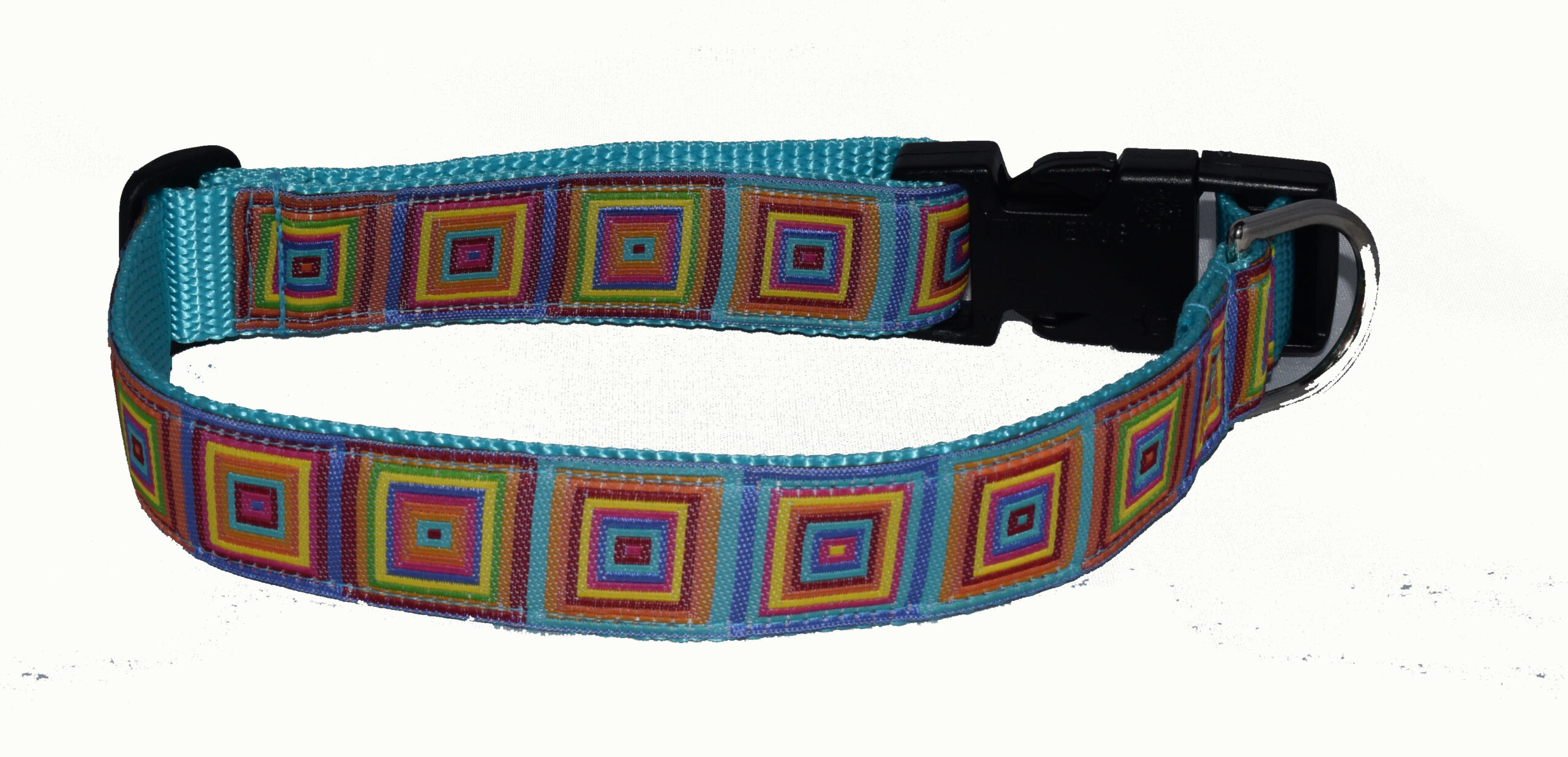 Large and X Large Collars
Large Dog Collar is 1″ wide and 12″ – 20″ in length.

X Large Dog Collar is 1″ wide and 15″ – 26″ in length.

Leashes – Standard length 4′ and 6′